"Decision is the ultimate power" - Tony Robbins
Are you looking to add a splash of color to your home? Choosing the right interior paint for your next project is essential. With so many options available, it can be hard to decide which paint is right for you. In this blog post, we'll explore the different types of interior painting and how to choose the one that best fits your needs.
Let's start with trim and doors. These spots in your home tend to see a lot of traffic and can result in scuffs and dings over time. So, if you're looking for highly durable finish that won't need touched up nearly as much over the years then we recommend a urethane enamel. Sherwin Williams Emerald Urethane Enamel is an excellent choice for trim, crown, and doors. Since it is a water-based paint the application and cleanup is super easy! If applied properly, these surfaces will be highly durable and scratch resistant.
If you're really wanting to take your wood surface finishes to the next level, Centurion Wood Coatings has a 1k Polyurethane topcoat specifically formulated for wood surfaces. The difference between this product and Sherwin Williams really boils down to price. They are both excellent choices for your next interior project.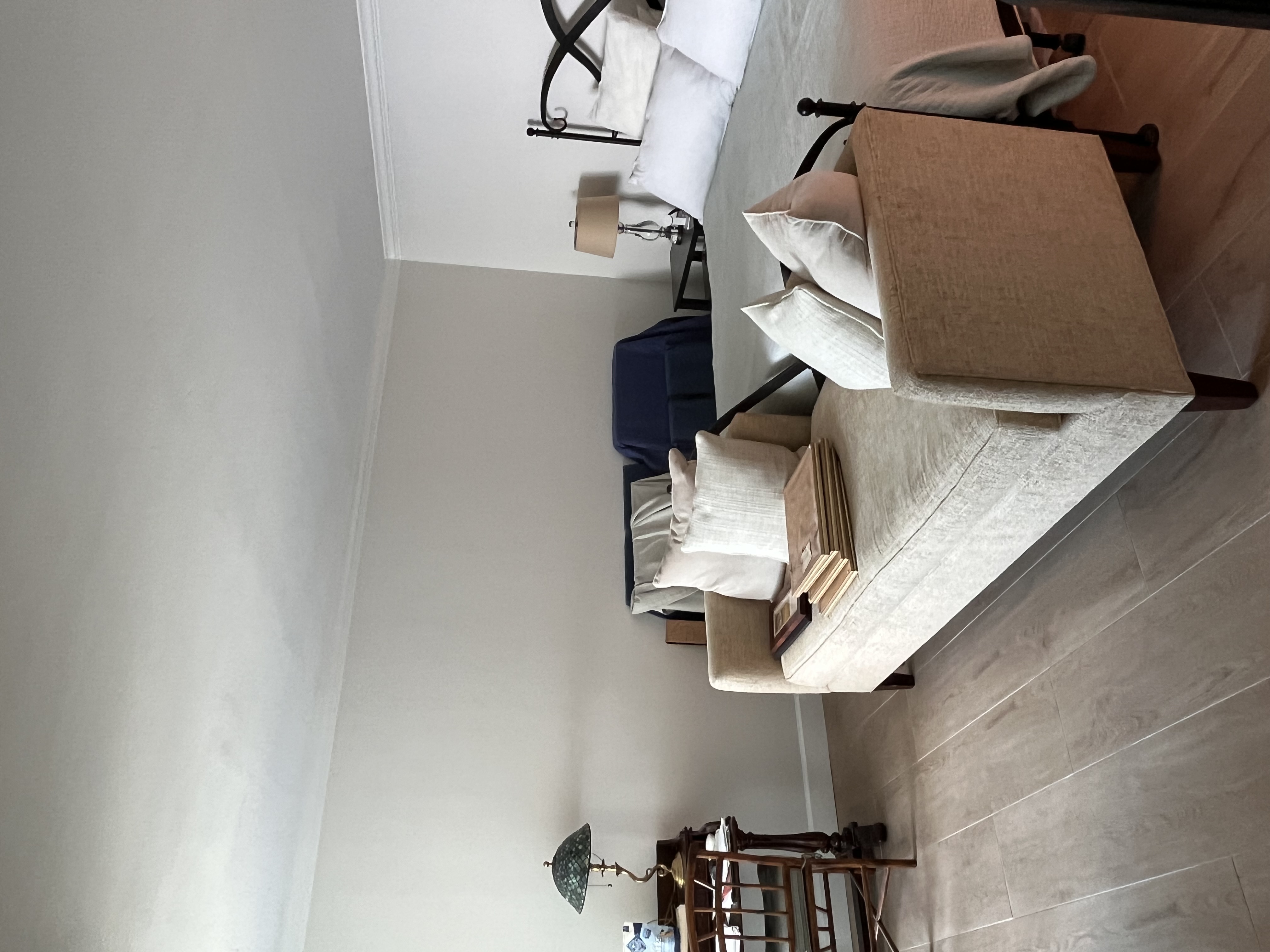 When it comes to your walls the options may seem endless! Over the years we've had a chance to try out many different products and these are a couple of our favorites!
Sherwin Williams Duration is an excellent choice for your interior walls. This product has stain blocking & anti-microbial technology which is perfect if you live in an older home or have kids. This paint is a mid-level and mid-priced coating so if you're looking for long lasting results this would be the paint to invest in.

Benjamin Moore is also a household name when it comes to paint products. Depending on our client and their preferences we will also use Benjamin Moore products. Their interior paint "Ben" is quote comparable to S-W Duration in that this paint also very easy to apply and washable durability is a perk as well!

If you're looking for a much more budget friendly transformation, then SuperPaint is the way to go! This acrylic paint is also by Sherwin Williams. This product is moderately priced yet the big difference is between SuperPaint and Duration is that duration is more moisture resistant. SuperPaint is generally for those looking just for paint without as many added benefits.
When choosing between paint products it's really important to spot the differences in the results you're looking for. If you want an easy application and easy clean up, it will be best to find a water based acrylic paint. Price does tend to make quite the difference in the results of your project. Going with a cheaper product may mean additional touch ups in the future or multiple coats to ensure a full coverage. These are a few products we typically use on our projects. If you have questions about more of these products or others reach out and contact us today!